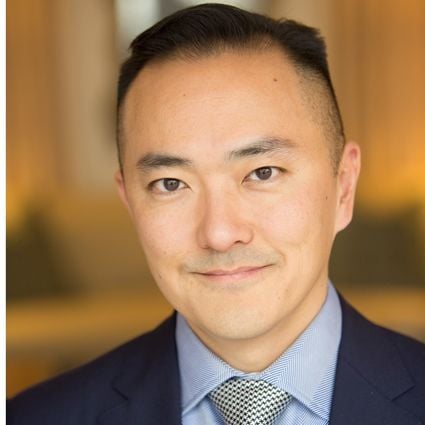 DAVID PARK
Principal Global Real Estate Advisor
A little about me
and why I love real estate
David Park leads the Centurion Group, a team of Global Real Estate Advisors within TTR Sotheby's International Realty. With nearly two decades of experience in Real Estate investing and management, David founded the Centurion Group in 2017. The team has grown to over 7 team members, representing most localities in the DC Metropolitan region. He credits his 23 years of military experience including 5 combat tours in the Middle East, with giving him the necessary management and leadership skills to establish and grow the team. He provides the unwavering moral compass to the team, valuing a transparent and fully accountable experience to clients as his prime goal.
A retired US Army Major with extensive experience in contract negotiation for high value projects with a detailed knowledge of the DC Metro Area makes working with David an efficient and enjoyable experience. His 23 years of military service includes extensive work with senior leaders in the military and foreign governments (Middle East, Central Asia, and East Asia). David brings an understanding of systems, due process, and negotiation. A combat veteran and operational unit commander during three combat tours in Afghanistan and two in Iraq, David knows how to manage people and widgets to get projects completed through obstacles. As an Airborne Ranger with 5 combat tours in Afghanistan and Iraq, along with two DMZ tours in Korea gives him the calm confidence to steer any real estate transaction to a satisfactory conclusion.
Dave lives in Bethesda, Maryland, and is an active member in the Military Officers Association of America, the Army and Navy Club, and Georgetown University Alumni Association. David divides his time between Bethesda, MD and Tokyo, Japan, where his family resides.
Languages spoken: English, Korean, Basic Mandarin, Basic Japanese, Elementary Farsi
Years Of Military Service
Times Moved While In Military
Listings you'll love
with the expert advice you deserve
Our clients are awesome
and here is what they are saying
David is an excellent realtor and was enormous help to us in buying of our perfect home. He was very patient with us as he knew we were picky but was always responsive. He guided us through the maze of buying process including inspections, contingencies etc. He always made sure we were satisfied and made the process seamless including a record closing of less than 18 days. He is truly a magician. Thanks David
Jen is a wonderful person. We had contacted her when our agent from another firm left us in a lurch. When we first met her, she said she was a 'problem solver' and she indeed is one. She helped us find our rental home in a week's time. She was also considerate as we had a baby with us. At every step she guided us with her local knowledge and process expertise. In the future, if we ever have to buy a house I will be dialling her number without any hesitation!
She. Is. Awesome. I recently just purchased my first property with Kara's guidance and I couldn't be more happy with how she handled the whole process. With me being inexperienced in how to go about finding the right home, she was able to calm my nerves and guide me through the entire process with confidence. I will recommend her to any/everyone that I know looking to purchase a home!
As a first time home buyer with very little knowledge about how find the right home, she was there to guide me through out the entire process from beginning to end. She was responsive, kind & always seemed to have my best interest at hand.
He is extremely hard working, diligent, resourceful and honest. We started working with David when we moved to DC from NYC. For a year he was always in the lookout for properties that would fit our needs He would be available 24/7 to answer questions or arrange visits. He was in it for us, not for himself. He advised us not to move forward with properties that did not fit our lifestyle and we are glad he did, as we now currently own our perfect home. He is a one stop shop, he created a super team ( inspectors, closing agents, contractors, etc) that facilitated the whole process, making it a very pleasant experience. I would strongly recommend David for any of your real estate needs.
After wasting a few months with Redfin, I called up David Park and asked for help. He had multiple offers in under two weeks. He was always available and quick to respond. David is a consummate professional and extensively knowledgeable on all things real estate. He fought hard to ensure I was got the best deal possible.
My partner and I were first time home-buyers and Kara was very understanding of this and guided us through the entire process. We had a lot of questions and worries, and Kara was very patient with us and helped ease our nerves. Her skill, knowledge and experience, helped us get the home that we wanted. She was always available when we needed her, and she provided fantastic customer service. I couldn't have asked for a better agent. I will recommend her to everyone I know looking to buy/sell their home.
David Park nos ayudó a encontrar casa para alquilar. En todo momento tuvo muy buena disposición y sus consejos resultaron muy útiles. David Park nos impresionó por su enorme calidad profesional y humana.
As part of our home search we interviewed three Realtors to help us. Jennifer stood out in the interviews for her enthusiasm and energy. That assessment was on the mark: before we'd even notified her that she was our choice she went to work for us. Throughout our journey Jennifer enthusiastically helped us frame our search criteria, cheerfully led us through each potential home, and shared her candid feedback whenever we asked for it.
Jennifer's prior work as an attorney informs the way she works as a Realtor and how she thinks, though she was always careful to direct us to a Legal professional when what we needed was legal advice. In all our time working with Jennifer she was honest, compassionate and trustworthy.
When we started our search the market was in its winter lull, but as we considered our options we saw it heat up, with a shortage of inventory in our target area. Jennifer helped us navigate, and made sure when we saw a home listed that fit our spec that we were ready to pounce.
Pounce we did, only to be delighted as Jennifer helped us navigate a number of issues during the 19 business days that led to a drama free close. Throughout those days Jennifer demonstrated her resourcefulness and kept us calm and our eyes on the prize.
We heartily recommend Jen to our friends and family, and would to you as well
David recently helped us buy our first home in MD. As first-time homebuyers and relatively new to the area, we were unsure of what type of home and location we were interested in. David was extremely patient with us in this year-long process, showing us a wide range of options and pointing out the advantages and disadvantages of different types of homes. He was very thorough in his assessments and provided very useful information without being pushy. He was extremely professional throughout the process and always available to answer questions. We really appreciate his help and support throughout this process.