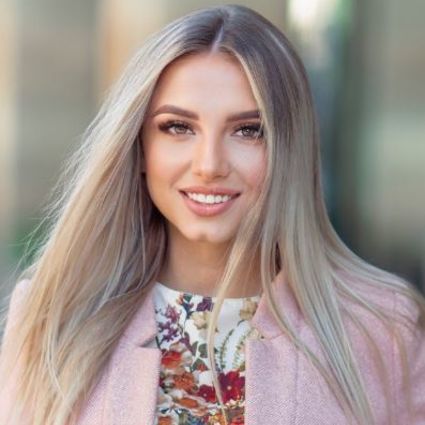 Solomia Meklysh
Global Real Estate Advisor, Licensed in DC and Maryland
A little about me
and why I love real estate
Mia Meklysh, licensed in Maryland and DC , enjoys a reputation as a passionate and reliable realtor who will not only advocate for you, but will work tirelessly to turn your dreams into reality. Born and raised in Ukraine, Mia moved to USA in 2015. This enables her to provide a diverse and sophisticated experience. With fluency in 3 languages, she is able to reach a wider market. Mia is a reliable agent who is always available to help her clients with every step in the process of purchasing a home.
Prior to becoming a realtor, Mia studied International Relations from University of Ivan Franko Lviv in Ukraine after which she pursued a career in Sales and Management for 3 years. This equipped her with skills in management, communication, customer service, negotiation and interpersonal skills which is contributing to her success as a realtor as well as continuous growth of loyal clients. She is a trustworthy agent who is able to give honest counsel to her clients to help them make informed decisions. Whether you are a buyer, seller, investor or developer, you will appreciate her outstanding competence, optimism and connections. She finds great satisfaction into seeing a smile on her client's face after a successful transaction.
During her leisure time, Mia loves travelling and yoga, all to keep her physically and mentally fit to handle anything the world throws at her.