Japan is a sophisticated market.
It is the world's 3rd ranking GDP at about 500 trillion yen (roughly 4.4 Trillion USD). It is also a leading world economy that boasts large-scale economic power.
- Corporate Ordinary Profits (all industries)
- Unemployment Rate and Jobs-to-Applications Ratio
&nbsp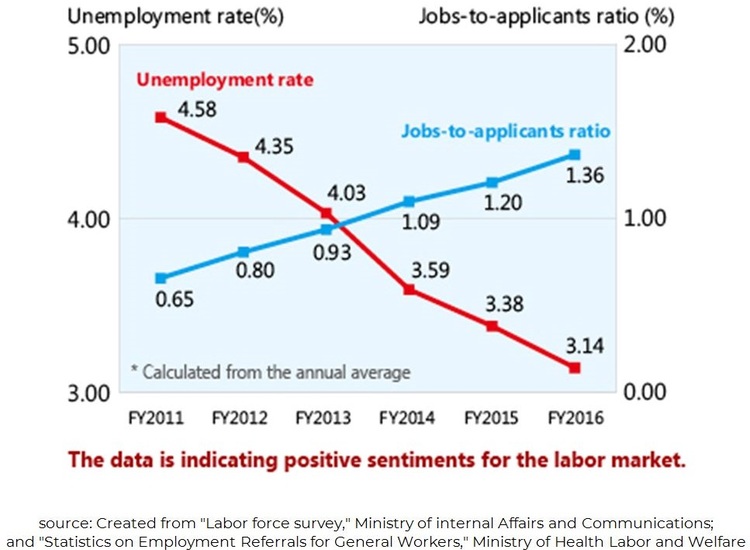 Promotion of inward Foreign Direct Investment :
- Government aims to increase Japan's inward investment stock to 35 trillion yen by 2020.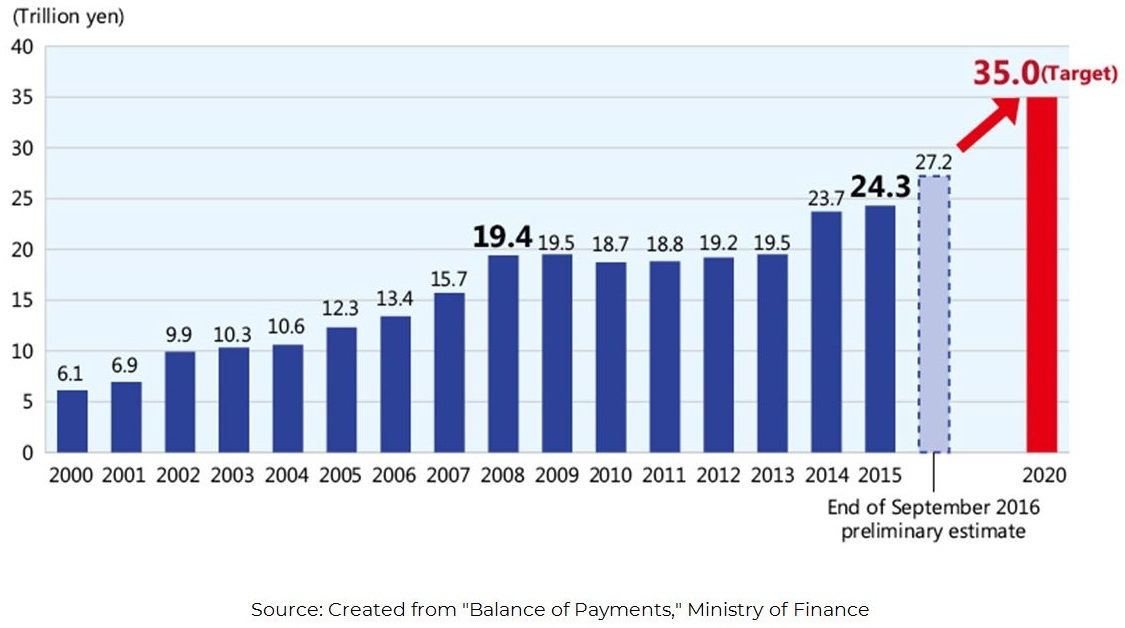 - Japan's Regional Economies have GDP's equal to those of entire countries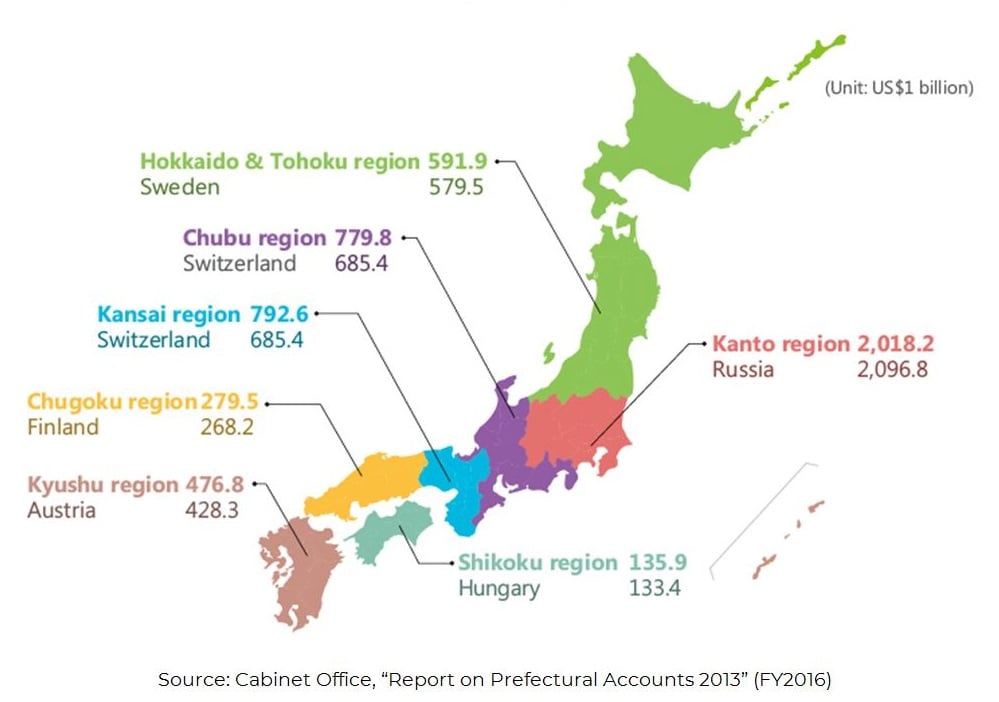 Japan's reasonable real estate costs compared to world major cities. :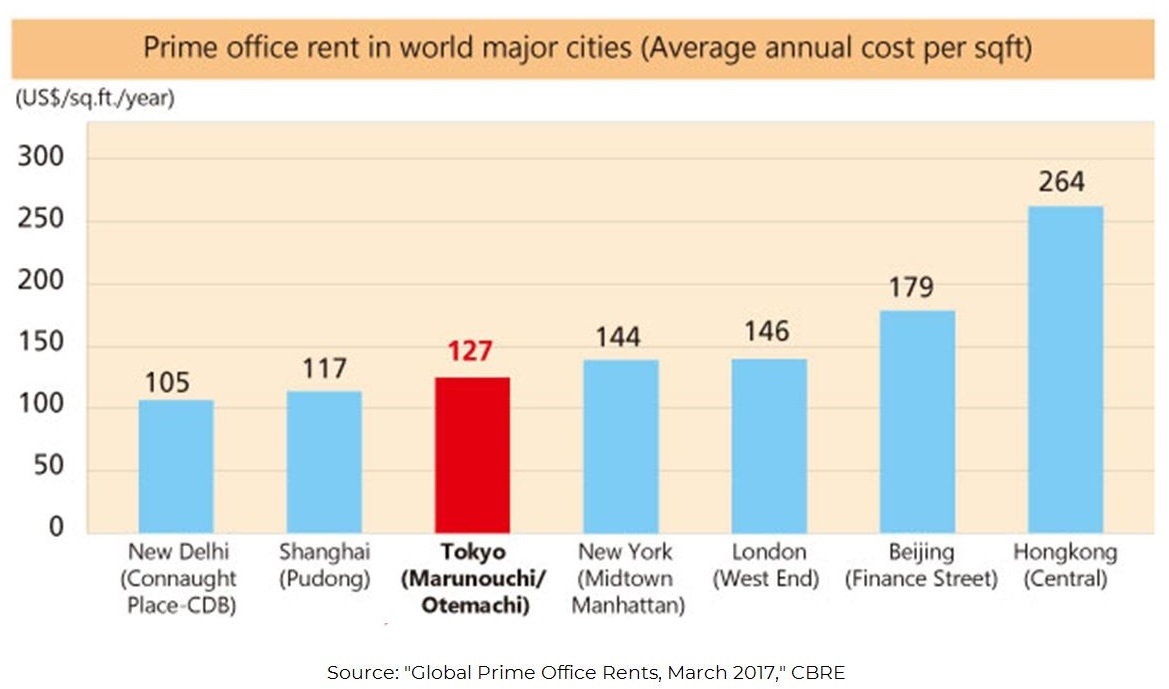 - The property price level in Tokyo is 30% of London, 57% of New York, 69% of Singapore. It is less expensive among major cities of the world in spite of its large economy. Moreover, features of the Tokyo rental apartments are that the rent is unlikely to fall and the vacancy rate is low. Investors like the Japanese legal frame work, large market and stable economy that provides consistent income